Vision and Mission
"To provide High Quality Products and Services to enable better oral health and hygiene to protect the smile"
Go to Manufacturing
Manufacturing
To manufacture best quality products to fulfill the needs of dentists and technicians
Go to Research & Development
Research & Development
To develop new ways of manufacture high quality products to make them more affordable and widely acceptable.
About Us
Dentact Solutions Private Limited is One of the emerging Dental Product Manufacturing company of India. We Provide Products for Dental Clinics as well as Dental Laboratories.
Our moto "Engineering Dentistry" itself explains about curiosity and innovation we want to bring in present dentistry.
DentAct is one of the emerging dental material manufacturing companies. It is founded on very strong base of more than 35 years of dental treading experience of one of the most trusted supplier of dental products in Gujarat, Bhogilal & Sons. The basic principle of Late Mr. Bhogilal Shah, Founder of Bhogilal & Sons, is to provide high quality products and services to the dentistry and It was his dream to be one of the best manufacturer of dental products. The DentAct is founded with the same will of fire to serve dentistry by providing quality products. DentAct is more like a group of curious people working under the same roof, with such strong team of we are always looking for opportunities and ideas to start working on to convert it in to products.

Our manufacturing unit is located in Ahmedabad. We also have our Research and Development unit with production facilities. We also do research with different institutes. We also have in house Testing Facilities as well as we always do 3rd party testing for each of our products. Our moto "Engineering Dentistry" itself explains about curiosity and innovation we want to bring in present dentistry. We are highly motivated by "Make in India" concept and working very hard to make the same quality product as imported ones. We believe with conceptual knowledge and hard work anybody can achieve anything. Our focus is not only on manufacturing high quality products but we also wants to make dentistry more affordable.

We strongly believe that "Necessity is the mother of Invention". So, we love to hear product ideas from everyone and we also have a portal to submit idea called "SIP (Submit an Idea for Product)" .
Core Values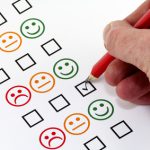 Customer Satisfaction
We believe customer satisfaction is the key for success.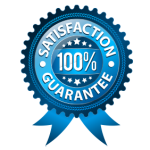 Quality Standards
All our products are manufactured from very high quality raw materials and excellent quality control standards are maintained during manufacturing as well as packaging.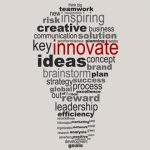 Innovation
Innovation is the driving force for us. We are always seeking opportunities to convert problems to products.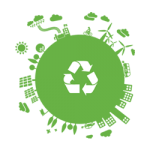 Commitment To Society and Environment
All our manufacturing processes are zero discharge and creates no emissions.
Testimonials and Review
We love to get feedback from our customers as we always thrive to make our product more effective and efficient
Dr Sagar Patni
Owner, Aksharamrut Dental Clinic, Ahmedabad, Gujarat, India
Dr Vishal Gandhi
Owner, Jal Dental Clinic – Exclusive Micro Endodentistry Clinic, Ahmedabad, Gujarat, India
Get in touch
We love to hear from our customers so please don't hesitate to write to us, It could be any thing, appreciation, complaint, scope of improvement in our products, Technical Information or any other things, We would love to hearing from you. :)